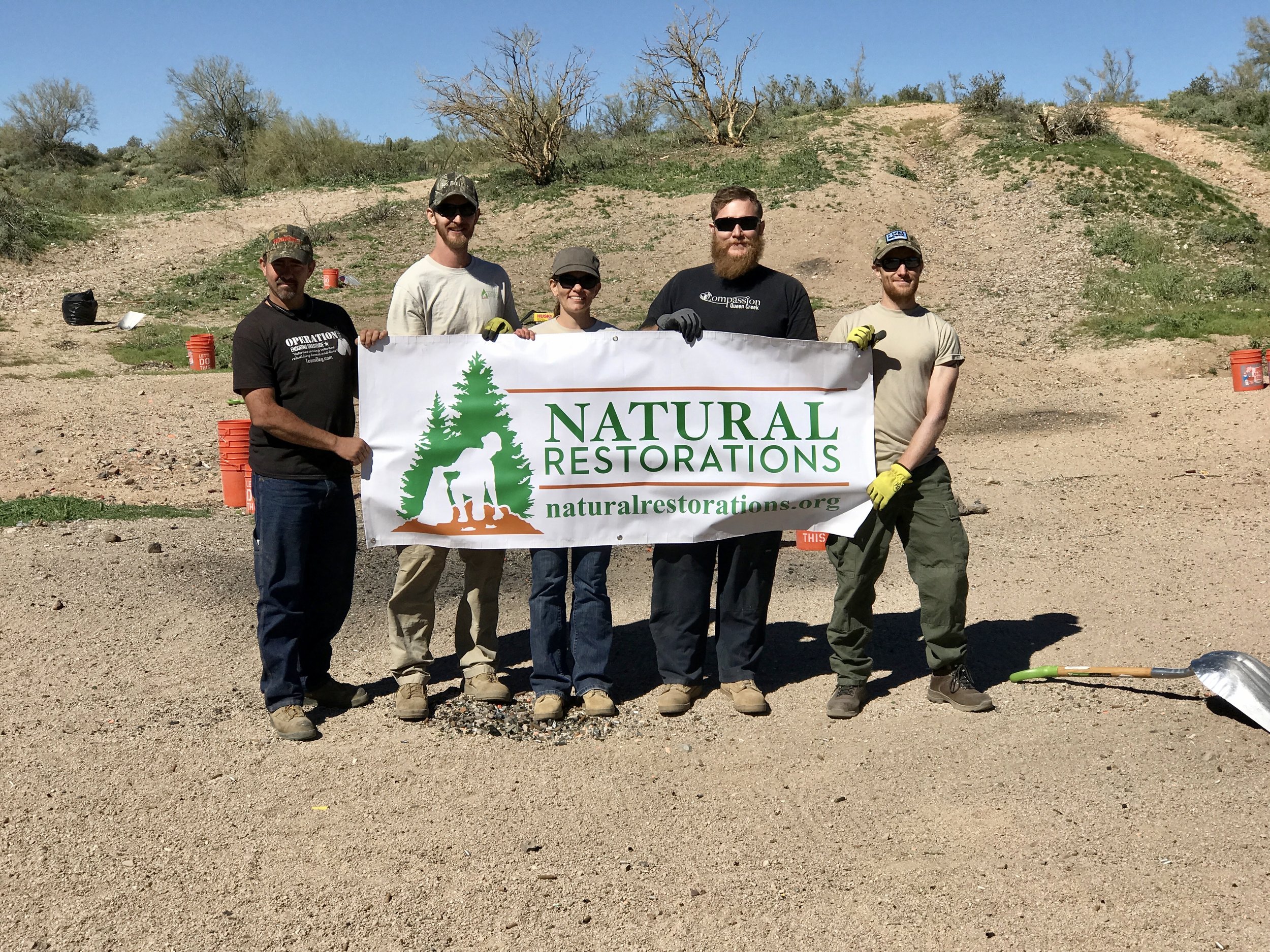 February 2017 Lower Sycamore OHV Area Cleanup Project
Our Dedicated Restoration Team removed 23,240 pounds of trash from Lower Sycamore OHV Area.
Check out these pictures from our project:
Graffiti Removal - learn more HERE.
This project was funded in part by a grant through the Off-Highway Vehicle Fund Managed by Arizona State Parks Board. To learn more about this project click HERE.